A new initiative to boost mathematics for industry in Europe
Make the most of our expertise for a more efficient route to innovation!
UNIVERSITY OF LIMERICK
Ireland
Online Members
No online members at the moment
EU-MATHS-IN is proud to share 8 new #SuccessStories between #math and #industry from National Networks #BE_MATHS_IN @Red_mathin @AMIES_Math.Academic/industrial partners include @ITMATI @neiker_BRTA @McLloydSport @BCAMBilbao @OTEAndoECOMT @iauditoria http://www.eu-maths-in.eu/8-new-math-industry-success-stories-in-from-spain-belgium-and-france/
Twitter feed video.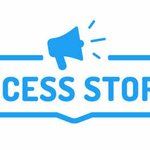 Load More...
Testimonials
Oct 13 2020
- Oct 14 2020
Jun 20 2021
- Jun 26 2021
Jun 21 2021
- Jun 25 2021
No event found!
Draw inspiration from some of our Success Stories